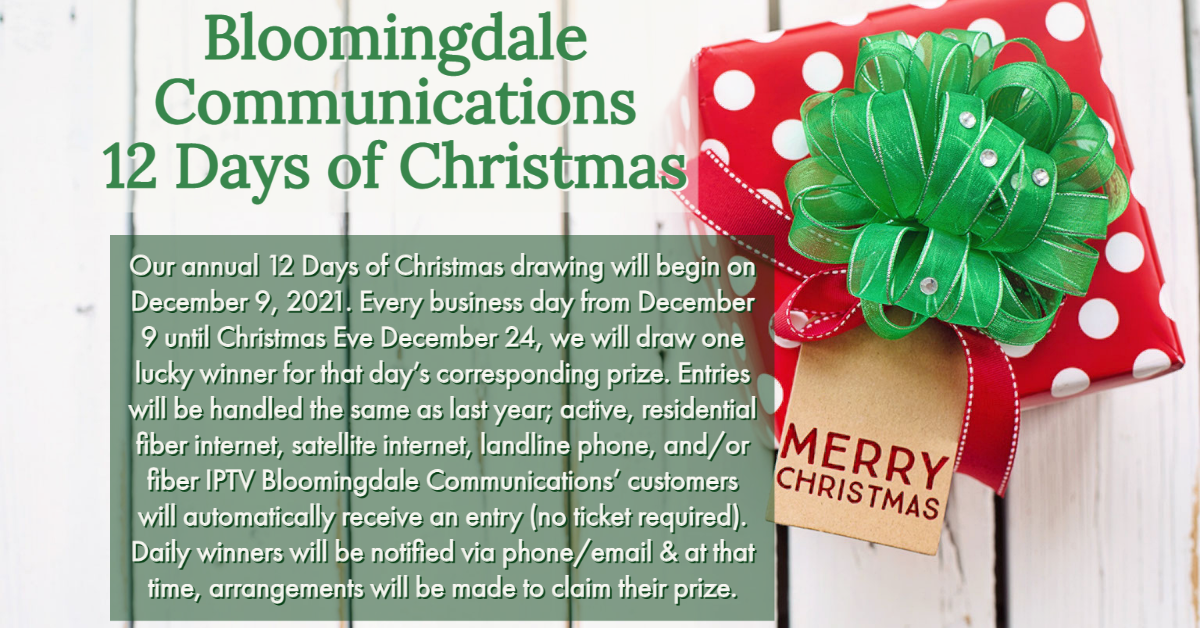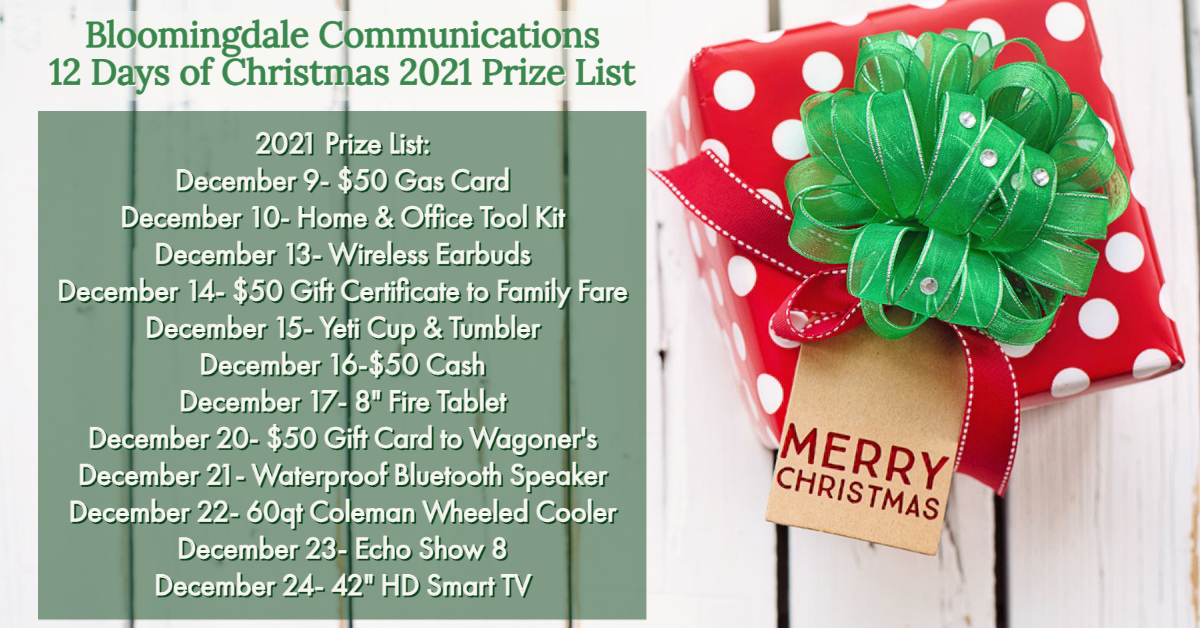 Bloomingdale Communications is keeping the tradition alive in 2021…the annual 12 Days of Christmas drawings will begin on December 9th, 2021 and go through December 24, 2021. Each business day (Monday through Friday), we will draw one lucky winner. If you are an active, residential, fiber internet, satellite internet, landline phone and/or fiber IPTV Bloomingdale Communication's customers as of December 9, 2021 at 12:01am, you will automatically be entered to win (no ticket required, business account do not qualify). Winners will be chosen by 9:00am each day. Winners will be notified by phone, text, or email with instructions on how to redeem their prize. Only one entry per account. Once you've won, your name will be removed from the list of entries; you can only win one time per year.
2021 Prize List:
December 9, 2021: $50 Gas Card-Margie L.
December 10, 2021: Home & Office Tool Kit Set-Jody & Jennifer W.
December 13, 2021: Wireless Earbuds-Nancy H.
December 14, 2021: $50 Gift Certificate to Family Fare-Roland & Jackie B.
December 15, 2021: Yeti Cup & Tumbler-Patricia S.
December 16, 2021: $50 Cash-Michelle W.
December 17, 2021: 8″ Fire Tablet-Dianne S.
December 20, 2021: $50 Gift Card to Wagoneer's-Deborah K.
December 21, 2021: Waterproof Bluetooth Speaker-Theresa L.
December 22, 2021: 60qt Coleman Wheeled Cooler-Nate & Mandy J.
December 23, 2021: Echo Show 8-Tim O.
December 24, 2021: 42″ HD Smart TV-Jonathan & Melissa S.
Good Luck!